• 1930s • america • style • vintage • work shirt • workwear
And we're back! But wait, you're probably thinking, "What, just one decade this time?" I know, I know, but there are two reasons for that.
---
• chambray • cotton • heracles • heritage • history • john lofgren • made in japan • style • the rite stuff • workwear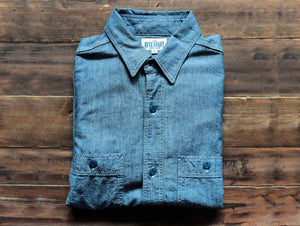 Lately I've been thinking more deeply about chambray fabric, so I decided to put some thoughts down first. When I first started The Rite Stuff, a colleague asked me "Why a chambray shirt as the first product?" I had to think about this for a second, but only to put into words. Instinctively, I knew the answer. A chambray work shirt is my "desert island shirt," as I've mentioned here before.  But why? One reason is that blue goes with a lot of different styles. Blue chambray is where the "blue collar" comes from as well. It doesn't stain as...
---
• clothing • henley • history • made in japan • style • the rite stuff
Henleys: usually when we see them, we think of pioneers and prospectors, toiling and sweating in the Wild West, their buttoned-up undershirt stained with blood, coal, or worse. Your average miner in the 1890s did wear a button-up under his clothes in cold weather, but instead of a henley shirt it was more likely a one-piece "union suit," or what we call "long underwear" these days: I'm sexy and I know it. However, in the late 1890s we find examples of standalone henley shirts with a shorter placket worn as underwear: Ecru undershirt with pearl buttons - Sears-Roebuck 1897 Underwear...
---
• chambray • heracles • heritage • hickory stripe • john lofgren • made in japan • stifel • style • the rite stuff • wabash • workwear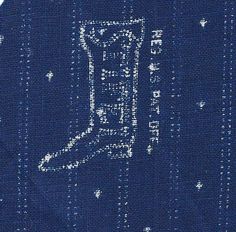 The Rite Stuff phase two is here, just like a hectic new phase at Del Boca Vista, but without Morty Seinfeld and his raincoat sales advice. You might not want to listen to Morty's advice for selling clothes: Case in point. Sales of the Heracles were buzzing along, people were posting online about it, I was picking up stockists, but I was getting lots of queries about XL and XXL sizes. This despite the fact that the shirt runs a bit large. You can imagine how it feels to see all these sales slip through my fingers because I miscalculated...
---
• chambray • heracles • heritage • john lofgren • made in japan • style • the rite stuff • workwear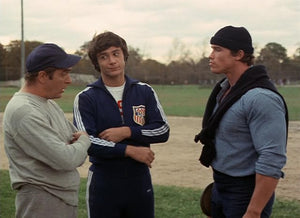 No, we won't slay the Hydra, or take Cerberus for a walk in the park today, but we will return to the Heracles shirt and the wait I was enduring while it was in production. Again, waiting, but soon I had an estimated delivery date: the first week of June. I counted off the days, and when the shipment went out I tracked it online, waiting for it to clear customs (and rueing how much they'd want to charge me).   "Wait, I thought this blog post was about me." The first box finally arrived in a heavy downpour that threatened to...