• cotton • japan • john lofgren • loopwheel • made in japan • t-shirt • the rite stuff • wakayama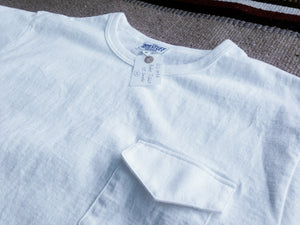 The Rite Stuff Pocket T-shirt first sample. Loopwheel: it's taken on an almost mythical status in the heritage clothing scene, though what exactly is loopwheel and why are some of the best tees and sweats made with it? Loopwheel is a way of knitting cotton yarns with a special loopwheel machine. Currently, there are only two factories in the world that make tube-knit, loopwheel fabric. One is in Wakayama, Japan, and the other is in the Swabian Alps of Germany with Merz B. Schwanen. The Rite Stuff's Pocket T-shirt is made with loopwheel cotton fabric from Wakayama. Loopwheel machines hard...
---
• chambray • heracles • heritage • japan • john lofgren • made in japan • sendai • style • the rite stuff • travel • workshirt • workwear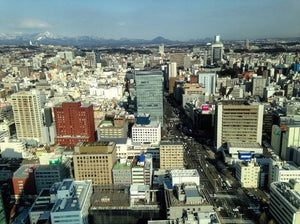 After designing an initial shirt, I decided against becoming a one-man brand and believed it best to instead have my products made, but only to the highest standards in the industry. Go big and go West or go home, right? The next question was whether to have the Heracles shirt made in the USA or Japan. The former proved fairly simple at first, with factories responding readily and willing to work. But still, I hesitated over concerns that the construction quality wouldn't be up to par, and the shipping from there to me in Taiwan would be too high. A popular...