• calico • denim • heritage • indigo • rite stuff • stifel • the rite stuff • wabash • workwear
How did the term "wabash" really originate and is that what people called it in the past?
---
• cone mills • denim • industry • news • white oak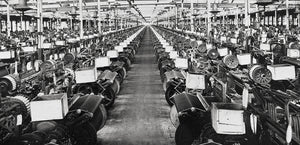 Cone Mills is shutting down its White Oak plant; no more major mill making selvedge denim in the US anymore. Why did this happen? What does it mean for the scene? Is there a light at the end of the tunnel?